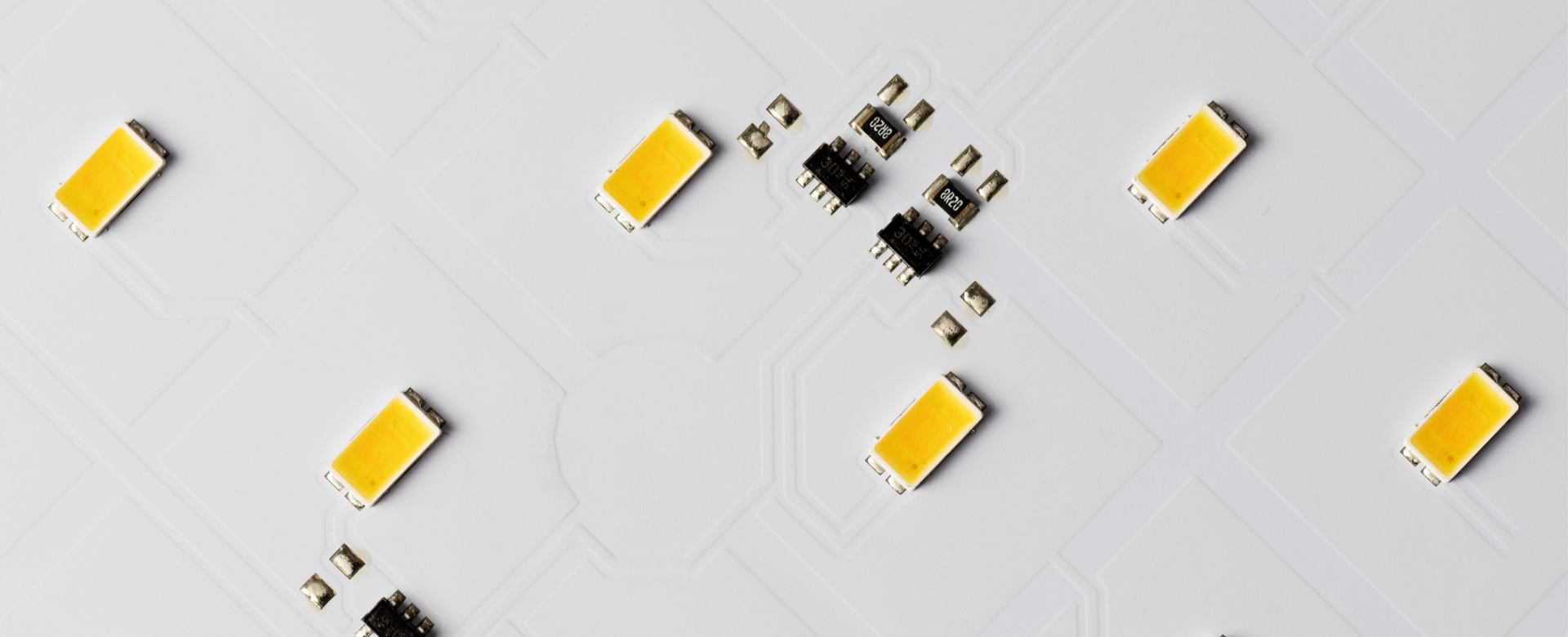 Aluminum Printed Circuits
Aluminum Printed Circuits consist of a metal base plate covered with a thin layer of dielectric, and in this case instead of using the usual base material for the circuit (vetronite) aluminum is used as a carrier for copper.
Because of this type of structure, it can accommodate components only on the copper side, and in most applications the base plate is connected to a heatsink to provide cooling, usually using thermal lubricant and screws.
For metal-core printed circuit boards, there are many combinations of aluminum thickness, insulating layer, and copper. They are suitable for applications where electronics handle very high currents, up to several hundred amperes, with a need for thermal dissipation and mechanical strength.
Aluminium Printed Circuits
Aluminium Moulded Circuits consist of a metal base plate covered by a thin layer of dielectric and in this case instead of using the usual base material for the circuit (vetronite), aluminium is used as a carrier for the copper. Due to this type of structure, it can only accommodate components on the copper side and in most applications the base plate is connected to a heatsink to provide cooling, usually using thermal lubricant and screws. For metal-core PCBs, there are many combinations of aluminium thickness, insulation layer and copper. They are suitable for applications where the electronics handle very high currents, up to several hundred amperes, with the need for thermal dissipation and mechanical robustness